Created: "July 16 2007"

Updated: "August 1, 2013" A NEW REVISED PCB & PICTURE OVERLAY.
A Simple design based on a 555 to Drive a Car Ignition Coil.

Definately Makes a STRONG HV Output from a Car Coil.
However, because it is a Continuous HV Pulse Output,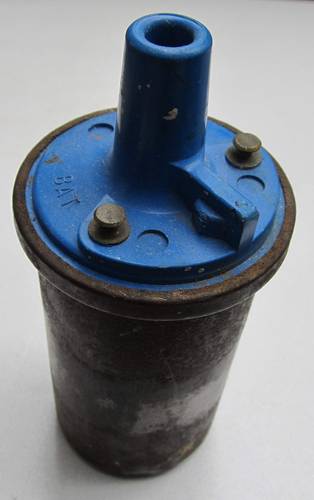 This is the OLDER Type of Car Coil that MUST be used for this Project.
"DO NOT ATTEMPT TO USE THIS FOR AN ELECTRIC FENCE!"
THIS CAN KILL PEOPLE AND ANIMALS!
For a Much Safer Electric Fence, PLEASE consider making the "C-Mos Fencer" or the Fencer-2 Project.
However this Car coil design can have many other uses as a HV Supply.
Not much else I can say now, maybe more later.
An Etched and drilled PCB's is available.

The Schematic

"Circuit Board"

"NEW, Picture Overlay of Parts".

"Picture of this in operation,
before installing it in a PVC Pipe case"
All Imformation in this Article is "Copyright protected".
Chemelec *Copyright © 2007 & 2009*