Solar Cell Battery Chargers
Created: "July 5, 2004"
Updated: "Nov 21, 2009"

These Circuits will allow for Voltage Regulation and Isolation when Charging
Lead Acid Batteries with a Solar Cell.



I also suggest you read my Amplified Zener Article,
For MORE DETAILS.



  &nbspClick Here for my "Amplified Zener Article"



The "RX" Resistor "that is used on the Amplified Zener" is Not Needed for this Solar-Charger.
Solar Panals are basically a current limited device.
Therefore the output voltage will pull down accordingly, as the load increases.




"Back to My HOME Page"
---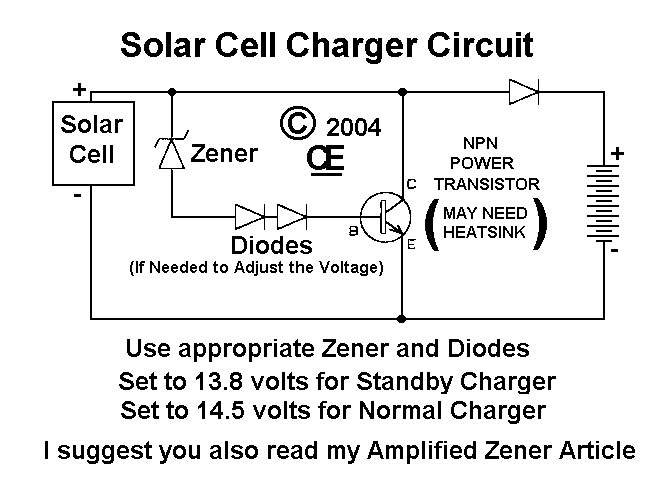 "Here is the Schematic"
Possibly good for up to 5 Amps.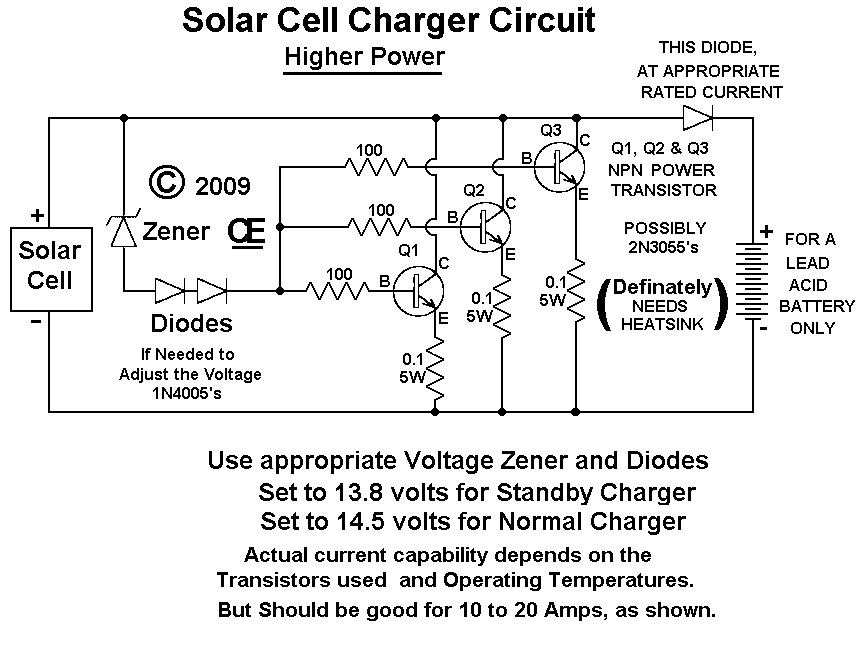 "Here is a Schematic for More Current."
Good for Higher currents and can be Expanded with More Transistors.
---

All Imformation in this Article is "Copyright protected".





 Chemelec  *Copyright © 2004 & 2009*